About Us
Welcome to DIBIEECN,we focus on garden decoration and home furnishing design combined with the inspiration of nature to create a garden full of natural flavor and vitality.
Our first treasure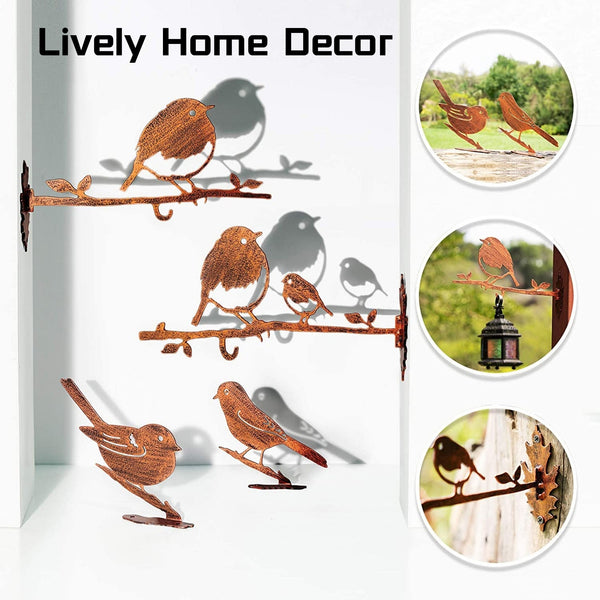 Thomas is a Home Designer. One day, he found a young bird caught by metal garbage and injured its wing, so he took the young bird home for treatment, named Melinda .And he came up with an idea, why not turn these discarded metals into beautiful garden decorations? So we created the brand DIBIEECN, which is dedicated to recycling metals and protecting the environment and birds. Every time we sell a product, we will recycle 1 lb of scrap metals and turn them into beautiful garden decorations.
So we founded in May 2020, we started from a small metal factory, adhering to the concept of quality first, always combining the direct connection between nature and family, and constantly developing and producing products with our own characteristics.
At present, we have developed into a retail enterprise integrating R & D and production. Our R & D team is willing to get inspiration from nature, and these elements will be combined with metal art into the product. The production team pays attention to the quality and makes every effort to perfect the products.
So whether you are decorating for a holiday or you want something to add some charm to your home or garden year round, DIBIEECN provides an affordable way to bring a new look to your home with just a few clicks of your mouse. 
EXCEPTIONAL CUSTOMER SERVICE
We take your satisfaction seriously and provide a professional, dedicated service for every single customer regardless of order size. Your support tickets will be replied quickly, while our class-leading Live Chat services offer real-time support whenever you need it.